Suicide Cleanup in San Antonio, TX
A Helping Hand Through Tragedy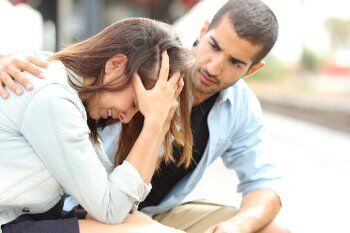 Emergency Cleaning Solutions offers discreet, confidential service to assist families that are reeling from the loss of a loved one after a suicide. We understand how traumatic that loss can be and want to help. Compassion and professionism are integral components of the Emergency Cleaning Solutions training program. Our technicians have years of experience helping families and businesses restore residential and commercial properties after tragic events. ECS offers 24/7 emergency service because we understand the need to restore a home can be urgent. We can be reached at any hour to schedule service.
With Emergency Cleaning Solutions, you can expect:
Privacy and discretion for all scenes; unmarked vehicles
Complete professionalism and respect from all technicians
Expert Service – removal of blood, body fluids, feces and human decomposition
Compliance with OSHA-safe practices regarding biohazard material and contaminated objects
At ECS,our team of certified technicians are dedicated to protecting the health of families in the wake of unexpected deaths. Let us protect you and your family from exposure risks by contacting our offices at (512) 382-7243 or (210) 392-8891
Get Your Free On-Site Estimate Today
Fill Out The Form Below And We'll Be In Touch With You Shortly.
Reliable. Trustworthy. Proven.
24-Hour Service with Prompt Response Times
100% Compliance with laws & regulations
Privacy and Discretion for All Scenes
Direct Billing to Your Insurance
OSHA-Compliant Technicians
Family owned and operated