Pet Damage Remediation Services in San Antonio and Austin, TX
Removing Foul Pet Odor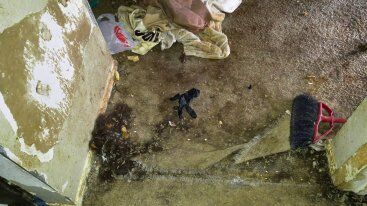 Our technicians at Emergency Cleaning Solutions specialize in the cleanup of pet urine & feces. We are also trained to professionally remove lingering odors resulting from unattended pet waste. The stench of animal excrement can compromise your health, and short exposure to some odors can leave you nauseated and sick for hours.
At ECS, we are committed to protecting the health of our clients through the safe elimination of pet excrement and odors. Trust our San Antonio pet damage remediation service to restore comfort and cleanliness to your living space.
Our team of experienced cleanup technicians pledge to:
Protect the safety of our clients
Respect your home and your pets
Provide the most meticulous and effective cleanup experience possible
ECS will professionally clear all traces of pet urine & feces from your home. Our professional cleanup team is only a call away. To get started, please contact our offices at (512) 382-7243!
Get Your Free On-Site Estimate Today
Fill Out The Form Below And We'll Be In Touch With You Shortly.
Reliable. Trustworthy. Proven.
24-Hour Service with Prompt Response Times
100% Compliance with laws & regulations
Privacy and Discretion for All Scenes
Direct Billing to Your Insurance
OSHA-Compliant Technicians
Family owned and operated