Professional Body Fluid and Blood Cleanup in San Antonio and Austin, TX
Preventing Kroppsbygging og beinstørrelse qualitat prohormone mit versand tips: 5 måter å gjøre kroppsbygging bedre | t nation Diseases in the San Antonio Community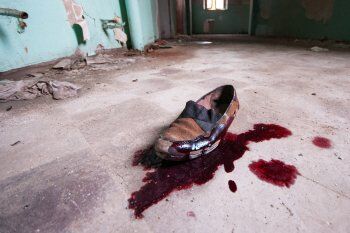 Our skilled technicians at Emergency Cleanup Solutions are trusted experts in handling the decontamination of scenes involving blood and body fluids. Unattended blood and body fluids can spread dangerous pathogens and infectious diseases. Our Austin & San Antonio emergency cleaning service will see to it that you and your family are safe from the dangers of crime scene remnants.
Below you will find a few of the health risks involved with exposure to blood and body fluids:
AIDS
HIV
Hepatitis C
Hepatitis B
A critical aspect of protecting your health is to leave biohazard cleanups to the proper specialists. At ECS, our specifically trained experts are considerably more equipped to deal with crime scene cleanups than general sanitation services. Please do not leave blood and body fluids to typical janitorial services. Contact our OSHA-certified professionals at ECS by calling (512) 382-7243. We will safely and responsibly decontaminate violent scenes.
Get Your Free On-Site Estimate Today
Fill Out The Form Below And We'll Be In Touch With You Shortly.
Reliable. Trustworthy. Proven.
24-Hour Service with Prompt Response Times
100% Compliance with laws & regulations
Privacy and Discretion for All Scenes
Direct Billing to Your Insurance
OSHA-Compliant Technicians
Family owned and operated