Odor Removal Services in San Antonio and Austin, TX
Restoring Your Air Quality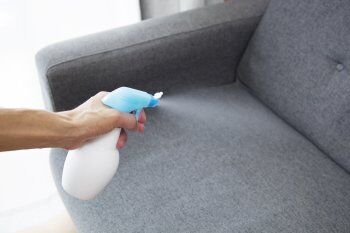 At Emergency Cleaning Solutions, our experienced technicians understand that odor removal at crime and trauma scenes is a crucial component to restoring your property. Scenes involving human or animal decomposition often leaves foul stenches that can cause nausea and sickness through minimal exposure. If your property is in need of odor removal services, it is vital that you reach out to our home restoration experts at ECS immediately. Long-term exposure can result in permanent damage to your property.
Our San Antonio odor removal service specializes in treating odors that result from:
Unattended death
Blood and body fluids
Animal decay
Chemicals
Hazardous materials found at hoarding/gross filth properties
Our OSHA-compliant technicians are trained to deliver the meticulous level of attention these scenes require. By utilizing the latest in odor elimination technology, our San Antonio emergency cleaning service can ensure that you will be able to breathe clean air within your home once again!
Reach out to ECS to remove stenches and odors from your home or office by calling (512) 382-7243 now!
Get Your Free On-Site Estimate Today
Fill Out The Form Below And We'll Be In Touch With You Shortly.
Reliable. Trustworthy. Proven.
24-Hour Service with Prompt Response Times
100% Compliance with laws & regulations
Privacy and Discretion for All Scenes
Direct Billing to Your Insurance
OSHA-Compliant Technicians
Family owned and operated